Flower Delivery Brisbane
from $25
Eco-Beautiful™
Blooms
Curated collections of market fresh, seasonal flowers, hand made to order by our talented florists.
View All Flowers
Tempting
Treats
Nibbles, tipples, scents & sensations. All the indulgences are catered for with our hand picked gift selection.
View All Gifts
Flower Delivery
Brisbane
Flowers Across Brisbane exists to help people connect by making it easy to celebrate special occasions and make someone's day.
Whether you want to send a small 'thinking of you' posy, bouquet or gift, a thoughtful vase flower arrangement as a get well message or to light up the room with a grand romantic gesture, we can help with all your Brisbane flower delivery needs and connect you with friends and loved ones throughout Brisbane in a meaningful way.
All of our fresh flower arrangements are hand made to order with seasonal flowers, here in Brisbane and delivered on the day you choose (including same day delivery), so that you can be sure of the freshest flowers created by a dedicated Brisbane florist.
Who are
we?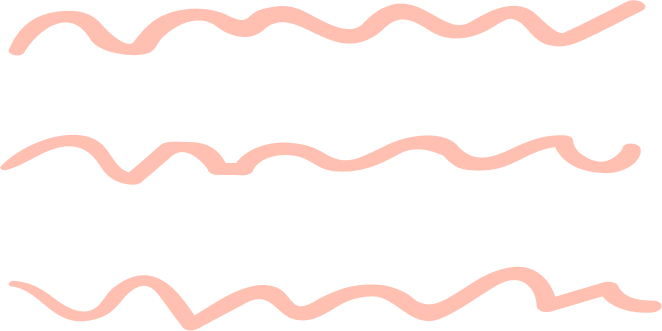 Starting with just the two of us, Nadina with a passion for all things flowers and Rob with a passion for tech, Flowers Across™ started in our home with ultra early mornings and ultra late nights, and has since grown into a dedicated online florist team offering fresh flowers and same day delivery that spans Melbourne, Sydney and now Brisbane. Read more.
700,000+
You're In Good Company
Over 700,000+ people across Australia have experienced the FLOWERS ACROSS™ difference and had beautiful flowers delivered to a loved one.
4.8
Happiness Delivered
Customers rate us 4.8 out of 5 on average from thousands of reviews across major review platforms like Google & Socials.
Frequently Asked
Questions
All of the 300+ Brisbane suburbs we offer flower delivery to are just $11.90.
Whilst many of our most popular delivery suburbs surround the Brisbane CBD, we offer delivery as far and wide as Ipswitch, Flagstone, Ormeau, Redland Bay, Caboolture, Highvale and everywhere in between! All for just $11.90.
You can view the cost for each Brisbane suburb on our delivery page.
Yes! as a local Brisbane florist, it's our specialty. If you order flowers by 2pm weekdays or by 10am Saturday, our florists can have your fresh flowers created and delivered that same day to most metro Brisbane suburbs, including same day flower delivery Brisbane CBD.
This means you can send fresh flowers for last minute gifts on every occasion.
We use specialist couriers with experience working with florists and delivering flowers and gifts. Your flowers are hand delivered to your recipients door or place of business or left in a safe location out of public view if it is determined resonable to do so by the driver.
We work closely with most drivers on a daily basis and have a great relationship with them. They know how to handle your bouquets, gifts and floral arrangements with care.
Your order will arrive on the date you specify when placing an order, including same day delivery service if you order by 2pm weekdays or by 10am Saturdays, provided there are no problems such as an incorrect address, no one is available to accept your flowers, or there is no where safe to leave your gift.
As well as every weekday except public holidays, we currently offer same day delivery on Saturday, and hope to offer Sunday deliveries soon (We deliver on Mothers Day Sunday though).
Flowers and gifts will arrive between 9am and 5pm to commercial addresses and between 9am and 7pm to residential addresses.
We offer an express option for many suburbs to help ensure your wonderful gesture is prioritised and delivered by 12pm. Our express fee is $6 in addition to any other delivery charges.
Whilst our Brisbane flower delivery service extends to over 300+ suburbs surrounding Brisbane CBD, if your suburb is not listed we may still be able to send flowers to that area, please contact us for further information.
Residential Addresses
Floral arrangements need to be handled with care, so if there is a safe place (sensible discretion will be used) to leave your flowers/gift, the courier will do so and will also leave a calling card in the letterbox.
If there is no safe place to leave your flowers, we will attempt to contact you or the recipient (if you have left us instructions to do so) to receive further instructions.
Business/Hospital Addresses
The driver will leave floral arrangements with reception, the mailroom or co-worker if accepted. If it's determined that the recipient won't be coming back to the workplace/hospital that day, we will attempt to contact you to make alternative arrangements to re-deliver your flowers.
Should a re-delivery or re-direction be necessary we will need to charge a re-delivery fee equal to the standard delivery charge for the suburb of re-delivery.
As much relevant information as possible is the best way to ensure your flowers reach their destination quickly. Flat numbers, business name if applicable, ward/room number for hospitals etc. are all very useful.
There is a 'special delivery instructions' field on checkout that you can use for any extra information that you think may be relevant, for example: 'main entrance is at back door, watch out for the dog!, please call (phone number) if any problems'.
If you send flowers to a hospital, it's good to be aware that some hospitals may not accept flowers to ICU/Emergency wards and many hospitals have a short supply of vases for patients, however we have many floral arrangements that come arranged by our expert florists in a vase.
Sorry, we cannot guarantee a specific time of day for delivery, though we will try our best to accommodate any requests. For example, if you would like your delivery to be sent late afternoon please advise us in the 'special delivery instructions' field on checkout and we will send your order with the last courier run.
We offer one of Brisbane's largest online selection of flowers and gifts including bouquets and vase arrangements, all backed by same day delivery in Brisbane.
We deliver native flowers, stunning roses, fragrant lilies and almost any other type of seasonal flowers you can think of, all via our online shop and hand made to order by our expert floral designers.
Choose from our extensive range and send one of our beautiful bouquets or arrangements, or get in touch and let us customise and personalise your flowers to surprise and delight your loved ones for their special moment or occasion.
Your gifts will arrive on the date you specify when placing an order, providing there are no problems such as an incorrect address, no one available to accept delivery, or there is no where safe to leave the delivery.
Express
Your flowers will arrive before 12pm noon (you will need to place your order online by midnight the night before the delivery date or call us the prior day).
Standard
Standard deliveries will arrive between 9am and 5pm to business addresses between 9am and 7pm to residential addresses.
Orders placed by 2pm can take advantage of our same day delivery service to most metro Brisbane areas, though some areas require orders to be placed earlier in the day.
Yes, whether you order flowers online or over the phone, we will create and send your gift on your specified date, providing there are no problems such as an incorrect address, no one available to accept delivery, or there is no where safe to leave the flowers.
Yes! To ensure prompt delivery please provide as much information as possible including anything you may think is relevant, such as the business name or ward/room number etc.
In many businesses and hospitals it may be their policy for deliveries to be left with reception, or at the mailroom to be passed on to the recipient. In these cases the driver will leave inline with the destination addresses policies. Due to being beyond our control, we are unable to accept responsibility if the gift was subsequently not passed on to the recipient, however, if you are unsure your gift was received, our team would be happy to follow it up for you, just get in touch.
Along with Brisbane flower delivery across most Brisbane areas, we currently offer the same great flower and gift delivery services from both our locations in Melbourne and Sydney.
To place flower orders online for Sydney please visit our sister site www.flowersacrosssydney.com.au or call the Sydney team on 02 9055 7795
To place flower orders online for Melbourne please visit our Melbourne site www.flowersacrosssydney.com.au or call the Melbourne team on 03 9999 7997
We'd love to be your go to local online florist for all areas!
Subscribe
Now
Follow the flower seasons and join us as we share all things FAB! (Flowers Across Brisbane - see what we did there?), we'll bring all the prettiest flowers, plants and gifts direct to your inbox. Pop your email in the address thingy below and get ready to be delighted!